Medical Billing Services Company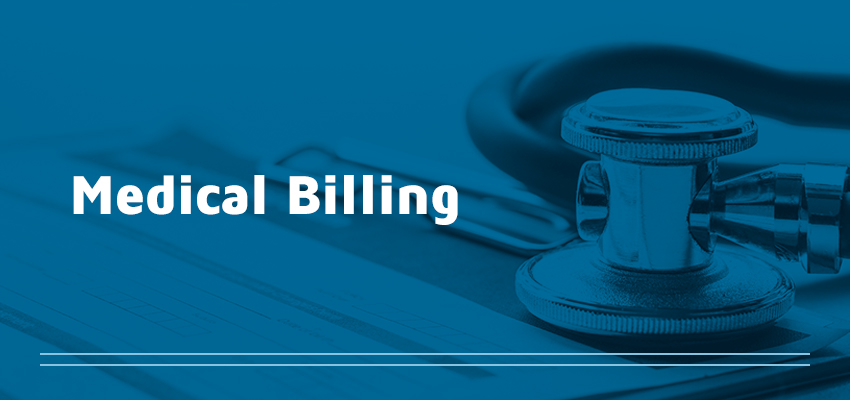 Navigating payer and regulatory requirements is a daunting task. The infrastructure needed to improve your quality and reduce errors can be costly and can become prohibitive for an individual practice. By outsourcing your radiology medical billing services to Healthcare Administrative Partners (HAP), our radiology billing consultants help you:
Improve collections while accelerating cash flow
Reduce your administrative costs
Achieve efficiencies not attainable by billing in-house
Address compliance confidently
Minimize medical billing denials
By relying on an expert third-party radiology medical billing company like HAP, you enjoy the long-term benefits that come with our revenue cycle specialists consistently providing accurate, efficient billing services for your specialized medical practice.
What Is Medical Billing?
Medical billing is the practice of communicating with the insurance companies and patients to reimburse the healthcare services provided by a physician and/or healthcare facility . Often coupled with medical coding, the medical billing process takes the coded documents and ensures they are accurate and compliant. This requires a thorough understanding of radiology services, documentation practices, and optimal procedure and diagnosis coding.  
What Does a Medical Billing Company Do?
Medical billing management services are designed to help lessen the burden of insurance company and patient billing for radiology professional services. 
Creating & submitting claims:

Using the information about the patient, their visit, and all medical goods and services, medical billing companies compile the information using special billing software. The correct medical codes are required since medical codes are the language used between healthcare providers and insurance companies, and an incorrect code can result in a denied claim.

Claims are then submitted through electronic interfaces directly to insurance companies for their review and reimbursement. 

Resubmitting/appealing claims:

In the event of a claim denial, the billing company is responsible for revising and resubmitting the claim and revising and resubmitting it. The billing company will also manage appeals due to a variety of denial reasons. 

Collecting payments:

The medical billing company manages collections from the insurance companies and/or the patients who received services. Healthcare
An effective medical billing company will provide monthly reports delivered through multiple mechanisms including a diverse data set. 
What HAP Can Do to Improve Your Revenue Cycle
Operating as a true steward of your financial success, we are committed to tracking all submissions and resolving claim issues as expeditiously as possible. Our medical billing company offers a team of revenue cycle specialists, certified specialty-trained coders, and patient-care representatives who use advanced workflow technology to successfully navigate complicated regulations surrounding the reimbursement process.
Our best practices also ensure that compliance is rigorously integrated into our operations. We supplement these policies and procedures with internal and external audits performed by individuals skilled in identifying inaccuracies that could delay or reduce reimbursement. Additionally, our comprehensive business intelligence platform provides in-depth insight into all aspects of your practice, including provider productivity, so you know exactly how your team is performing against goals.
We are a leading medical billing services company that offers comprehensive, dynamic revenue cycle management solutions designed to meet the demands of the changing healthcare economy. With HAP supporting your practice, you receive:
Data scrubbing and payer-specific rules processing and demographic verification
Specialty-specific medical coding services (diagnosis and procedure)
Eligibility verification
Third-party billing
Payment posting and electronic remittance handling
Accounts receivable management
Physician credentialing
Contract variance reporting
Business intelligence – standard and ad hoc management reports with drill-down capability
Web portal for interactive report generation and viewing
Patient portal with convenient payment options
Our medical billing services for radiologists consistently deliver a better bottom line because we are dedicated to collecting every cent of your well-earned reimbursements for you. With HAP working as a part of your team, you spend less time worrying about dealing with insurance companies, denied claims due to errors, or collecting payments.
We've combined our medical billing and coding expertise with cutting-edge software to offer the most robust and comprehensive revenue cycle management strategies available. Hospital-based physician practices and private practices alike benefit significantly from our proven expertise as a medical billing services company with over two decades of experience in navigating the constant challenges in healthcare.
The HAP Advantage
Ask our clients, and they will tell you that our team provides a level of service and expertise that is unrivaled. Acting as a real business partner, aligned with the financial success of your practice, our staff of revenue cycle specialists is empowered and fully focused on optimizing your revenue and reducing costs. Our customized technology optimizes workflow to apply edits to catch errors early in the process and keeps cycle time to a minimum. Our team executes a process that has been proven repeatedly to expedite maximized reimbursement.
Our radiology medical billing and coding services are delivered by skilled revenue cycle management specialists who streamline your business by:
Reconciling all charges received against your service log to ensure all services rendered have been submitted for payment.
Reviewing and tracking payments received from payers for accuracy and appropriateness.
Identifying opportunities to improve practice efficiency.
Proactively recognizing potential compliance issues to avoid delays or denials.
Increasing business transparency via timely and comprehensive reporting.
Providing a patient-friendly billing and payment process via our call center and online services.
Choose Healthcare Administrative Partners for Your Medical Billing Needs
When you choose HAP, you'll partner with a third party medical billing company focused on your financial interests and collecting the maximum revenue you've earned. Our team of certified professionals can take the burden off your shoulders so you can focus on your practice and your patients. 
Learn more about our healthcare billing services. Contact us today and discover the advantage of outsourcing revenue cycle management tasks to HAP.