Healthcare Administrative Partners was founded in 1995 on the principle that hospitals and physician practices require a partner whose primary goal is to continually improve its clients' key business performance metrics. We're here to help today's medical professionals enjoy success with unmatched billing and revenue cycle management services for the health care industry.
Our core leadership team members each bring a minimum of twenty years of experience in the healthcare arena. We use this expertise to tailor our services to your business, helping you maximize reimbursements and accelerate your cash flow. We act as an extension of your practice to help you achieve your objectives, collaborate with you to navigate today's challenges, and help you prepare for the changes that lie ahead in the new healthcare economy.
Mission Statement
Empowering healthcare providers to adapt and thrive through expert revenue cycle, coding, advisory, and analytics solutions.
Our Core Values
Healthcare Administrative Partners embraces the following five core values.
Integrity – We are honest and transparent in our interactions with each other and our clients.
Accountability – We honor our commitments and exceed expectations.
Customer First – We define success through our clients' success.
Diversity – We value different views and experiences in pursuit of equity and inclusion.
Expertise – We are driven by our intellectual curiosity and desire to learn.
Our Team
While we offer a wide range of services at HAP, our leadership team is what truly sets us apart from other businesses in the industry. We take pride in each of our team members, their experiences and their diversity, and we're excited to share their expertise with you as your medical coding and billing partner.
We're proud to be a primarily women-led business. The women on our staff serve in a variety of upper-level positions, including roles such as:
Chief Revenue Officer
Senior Vice President, Operations
Senior Vice President
Vice President, Client Management
This women-led staff is one of many aspects that sets us a step above our peers — not many companies in our field offer such a diverse range of perspectives. We believe our diversity makes HAP a better place to work and welcome our clients. Everyone we employ offers unique points of view to our team, which we combine to provide the best services and expertise to customers like you.
Corporate Social Responsibility
HAP chooses to focus its philanthropic efforts on non-profit organizations that seek to provide services to at-risk youth in the greater Philadelphia, PA and Portsmouth, NH communities.
Through our Giving Back Program, we are proud to support:
Youth Services, Inc.
Philadelphia, PA
YSI is dedicated to strengthening the family unit, helping at-risk teens, and promoting child safety. A non-profit organization that provides immediate shelter and support services to children, youth, and families, YSI offers unique programs and niche services throughout the city, including Philadelphia's only Crisis Nursery program and the longest standing shelter for runaway and homeless teens.

The Ryan Home Project
Portsmouth, NH
The Ryan Home Project, located in North Berwick, ME, is a program to support youth who lack stable housing in that school district area (North Berwick, Berwick, and Lebanon) and need a safe place to live. The school district sees an average of 25 students per year who are considered homeless.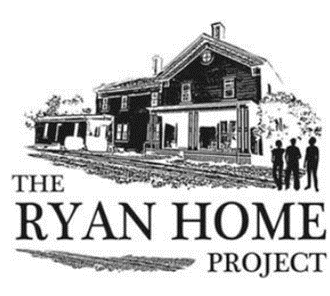 HAP's Approach
When you work with HAP, you'll receive more than a one-size-fits-all approach. We understand that each business is unique, which is why we tailor our proven service models can be tailored to meet the specific needs of your practice and specialty. Our commitment is to deliver significant improvements in the key parameters you use to measure success. A Client Manager assigned to your account will become part of your team. This resource will help you to identify goals and objectives and develop a targeted, quantifiable approach to achieving them. This "point person" will marshall all of the resources at HAP needed to help you anticipate trends, react to opportunities, and fix deficiencies rapidly.
At HAP, we are uniquely positioned to help you improve your financial performance. Whether it's compliance, multiple payer contracts, Medicare regulations, shrinking reimbursements, changing payment models, or keeping up with coding requirements…your practice is under constant pressure. We understand the demands healthcare providers face and we bring the experts, processes, and technology to help you overcome these challenges.
Our expertise combined with the breadth and depth of our medical billing services, medical coding services and medical practice management consulting will help you to optimize your practice revenue, reduce your costs, and increase compliance.
We are proud of the fact that client referrals are our #1 source of new business.
Feel free to contact us today to learn more about us, our team and our services. We'll be glad to give you more information and start meeting your needs as your medical billing and coding provider.