Specialized Medical Coding Services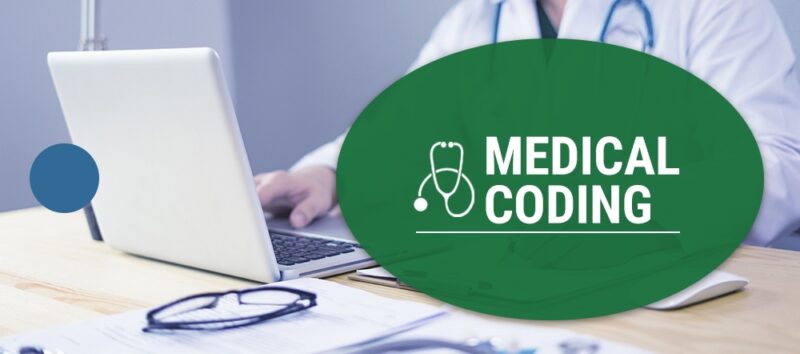 Receiving appropriate payment for medical services rendered is a challenge for today's healthcare providers. With higher numbers of self-pay patients and the increasing complexities of legislative mandates, your practice is at a greater risk for repeated denials, revenue shortfalls and compliance issues. Without dedicated specialists to help manage the process and work with physicians to ensure accurate documentation, maintaining and growing a healthy, profitable practice can be a significant challenge. Accurate, thorough medical coding is simply a must-have for modern, successful healthcare practices. 
The HAP Advantage
Outsourcing your medical coding services to HAP enables you to optimize your revenue while reducing compliance risks. We are experts at radiology medical billing and coding for physicians practicing in complex, high-volume hospital settings. Our team and our proprietary workflow technology will improve your practice finances by reducing lag days, streamlining claims submission and lessening the time and cost burden of administrative tasks.
Our comprehensive medical coding services are available as part of our full medical billing services or as a standalone service for organizations managing their own billing. Our closed-loop process is seamlessly integrated with your billing system to ensure the highest degree of data integrity. We also match coders to your operations on a specialty or sub-specialty level as an extension of your practice.
If you need long-term professional medical coding services, have temporary backlogs you can't manage, or continuous staffing issues, HAP is the proven medical coding provider to support your revenue cycle. We provide:
Expert, certified coders that are specialty-specific and dedicated to your account.

A comprehensive process tailored to your specific policies and protocols.

A proprietary workflow management system that supports the coding process and tracks every record, code, and status.

A multi-faceted rules engine that supports compliance and accurate code assignment.

Automated charge entry designed to eliminate manual processes and errors.

An integrated communication process to identify documentation issues and proactively avoid them.

An organization that is passionate about customer service and education and knowledgeable about all aspects of the revenue cycle.
Partnering with HAP means you will be working with a radiology medical coding company that empowers your healthcare providers with a rigorously focused approach, customized to your specific medical specialty, and designed to optimize your revenue cycle. Contact us today to discover how we can help.

What is Medical Coding
Medical coding is a form of translation in which every aspect of a patient's care is documented so it can be properly billed. Numeric or alphanumeric coding is used in lieu of traditional documentation to accurately catalog the unique reasons for each patient's visit to a clinic or hospital. This includes the reason for the visit, the diagnosis, any tests that may have been requisitioned and any medications prescribed. 
Each aspect of the visit has its own code, and these codes are all organized in a specific way to create a succinct record of the patient's visit. There are three types of codes generally used for medical coding:
ICD:

The

International Classification of Diseases

(ICD) code is used to describe the causes of the patient's injury, illness or death. Established by the World Health Organization (WHO) in the 1940s, the ICD code is updated often, which is why it's followed by a numeral — that numeral indicates the version of the code. For example, ICD-10 is the 10th version of the code. The codes are then further given clinical modifications, which help expand the number of illnesses, injuries and causes of death to provide even more specific documentation.

CPT:

The 

Current Procedure Terminology

(CPT) code is used to document the medical procedures the patient receives during their clinical visit. These codes are divided into three categories. The first category is further divided into sub-categories of numeric codes, which correlate to specific medical fields, such as radiology, surgery and anesthesia. The second category consists of alphanumeric codes to identify performance measurement as well as potential laboratory or radiology test results. The final category of codes is related to up and coming medical technology.

HCPCS:

The

Healthcare Common Procedure Coding System

(HSCPC) is similar to CPT codes and is used to record medical services, equipment or procedures not covered by CPT coding. It's also the official coding system for Medicare and Medicaid, making it one of the most important codes for a medical coder to know. 
All these codes need to correctly and accurately correspond to a medical service or procedure. Any incorrect claim can lead to claim denial, which is why it's extremely important to ensure medical coders are well-versed in the coding procedures.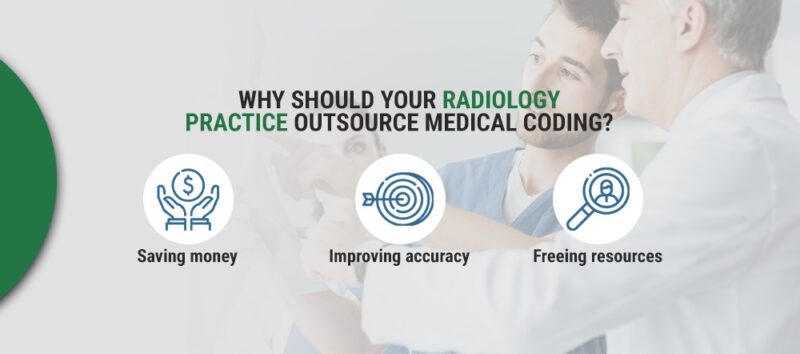 What Does a Medical Coding Company Do?
When a doctor makes notes about a patient, a medical coder is required to translate that jargon into the coding language that's understood by all healthcare and insurance professionals. Because there are so many different codes, and they all need to be recorded correctly, a lot of healthcare facilities opt to outsource medical coding services to a third party medical coding provider. The risk of error in medical coding can be high — especially for healthcare staff who are already overwhelmed with their day-to-day duties. Listing an incorrect code could translate to claiming a service that was not rendered, resulting in delayed reimbursement at best and potential fraud charges at worst.
Medical coding providers take the burden of responsibility off the healthcare facility, using a team of highly trained medical coders to take on the task of deciphering medical jargon. The staff members at a medical billing and coding outsourcing company are trained professionals who are cognizant of the minutia of the healthcare world, including diagnoses, medical terminology and procedures. Medical coders are also specialized healthcare, making them experts in the nuances of documenting the specialty they are supporting. 
For example, medical coding service companies, like Healthcare Administrative Partners (HAP), hire medical coding professionals who are experts in the terminology, procedures and diagnoses of specific subspecialties, ensuring that coding is always precise. 
Why Should Your Practice Outsource Medical Coding?
There are several reasons to outsource medical coding.
Cost Containment:

Outsourcing radiology coding services can decrease administrative cost.

Improving accuracy:

Since a team of trained professionals is taking care of the coding, you can expect a higher degree of accuracy, which then translates to fewer claim denials and quicker reimbursement.

Resource Reallocation/Management :

Leave your practice to do what it does best, which is treating  patients. 
Outsourcing coding saves time, allowing you to focus on your practice rather than on documentation. Plus, medical coding companies that double as billers can help make your claim submission a smooth and seamless process, with little to no errors and quicker reimbursement for services rendered.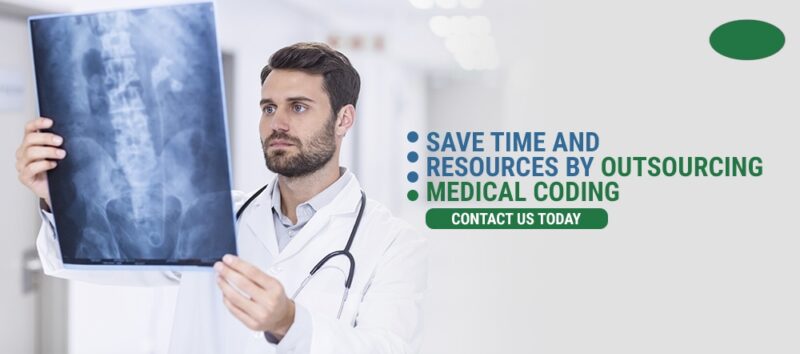 Save Time and Resources by Outsourcing Medical Coding
At Healthcare Administrative Partners, we're determined to help you focus your practice on what truly matters: your patients.  We're not a vendor — we're your partner, and our goal is to help your practice run more smoothly by increasing your revenue, accelerating the time in which you are reimbursed, and decreasing  the number of denied claims.
Partnering with HAP means you will be working with a medical coding company that empowers your healthcare providers with a rigorously focused approach, customized to your subspecialty, designed to optimize your revenue cycle. Contact us today to discover how we can help.